This attachment made for Sana 727 Premium juicer and allows you to make your own fresh cold-pressed seed & nut oils at home fast and easily.
This is not a stand-alone oil extractor. It will only work with select juicers.
Make Your Own Oil at Home
The Sana oil extractor makes pressing your own oil simple and easy. Just attach the oil extractor to your Sana 727 horizontal juicer, turn on the juicer, and pour your seeds or chopped nuts into the hopper. Almost immediately, oil will begin pouring into the included glass oil pitcher. Make just as much fresh cold-pressed oil as you need for personal use.
Make oil from a wide variety of seeds and nuts
The Sana oil extractor is designed to extract oil from many different seeds including flax, sesame, sunflower, black cumin, rape, hemp, evening primrose, and poppy. When chopped into small pieces, you can extract oil from nuts as well including pistachios, almonds, walnuts, cashews, and pecans. And it has a "surprise" feature: process oat groatsto make fresh oatmeal flakes!
Easy to Clean
The Sana oil extractor is made from heavy-duty food-grade stainless steel. This not only ensures durability and hygiene, but it also makes it easy to clean. It is made from just a few solid metal parts which can be rinsed in warm water. Note: the locking collar should only be wiped down with a clean cloth.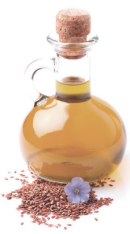 Create Fresh Seed Oils
A variety of seeds can be cold-pressed in the Sana Oil Extractor such as flax, sesame, sunflower, pumpkin, rape(canola), primrose, hemp, black cumin, and poppy seeds. Seeds that are cold-pressed at home have a better flavor and more nutrition that store-bought oils. All seeds need to be shelled before processing.


Create Your Own Coconut Oil
You can also extract your own coconut oil from fresh coconut shreds. Coconuts are a rich source of medium chain fatty acids. You can now make your own cold-pressed coconut oil at home so you are confident it is the highest quality.

Create Fresh Nut Oils
A variety of nuts can be cold-pressed with the Sana Oil Extractor. These include: almonds, walnuts, hazelnuts, pecans, peanuts, pine nuts, cashew nuts, brazil nuts, pistachios, and macadamia nuts. All nuts need to be shelled before processing. Some nuts will need to be crushed to flax-seed size before processing.



Flake Your own Oats
The Sana Oil Press can also transform raw oat groats into Oat Flakes so you can ensure you have the most nutritious & best tasting oatmeal. Most oatmeals are be steamed during the processing which can reduce nutrition and lessen flavor.


Why the Sana Oil Extractor?
Most home Oil Extractors add heat to the extraction process, that can oxidize and denature fats. The Sana does not add any heat to the process other than from the friction that is generated from the precise grinding of the item being extracted. Most oil extractors are made in China and can be of poor quality. The Sana Oil Extractor was designed and made in Europe. Many home oil extractors may be complex and difficult to clean, the Sana Oil Extractor has a very simple design that is easy to clean.
Designed to Work with the following Juicers:
Omega 8003 / Omega 8005
Omega 8004 / Omega 8006
This item is designed to best work with the Sana 727 Juicer with its advanced variable-speed brushless DC motor. It will also work with Korean-Made Omega Juicers. Please note: the new Omega J8006 is made in China. The original Omega 8006 was made in Korea. The use of this item with any other juicer may damage both appliances. All omega Juicers have a 30 minute run time. Due to the brushless DC motor on the Sana 727, there is no time-limit on run time.
Features:
Solid food-grade stainless steel construction
Presses oil from a wide variety of nuts and seeds
Make oil for flavoring, culinary uses or natural remedies
Low Speed processing keeps oil cool - tastier and more nutritious that heat-treated oil
Make Fresh Oatmeal Flakes
Easy to Clean
Developed and produced in Poland
Specifications:
Stainless Steel
Single Screw Cold Press
Low Speed Extraction
7.6" L x 6.49 H" x 2.75" W
4.4 pound item weight
2 Year Warranty on Auger Seals
5 Year Warranty on Other Parts
Designed for Home Use
Not Sold for Commercial Use
Model EUJ-702
Parts included:
Stainless Steel Press Screw
Stainless Steel Press Chamber
Stainless Steel Press Cap
Stainless Steel Press Tube
Stainless Steel Press Chute
Stainless Steel Press Funnel
Aluminum Mounting Plate
Regulating Ring for Seeds
Regulating Ring for Nuts
Glass Oil Pitcher
Stainless Steel Sieve
Cap Removal Tool
Protective Glove
Cleaning Brush
Instruction Manual