Blenders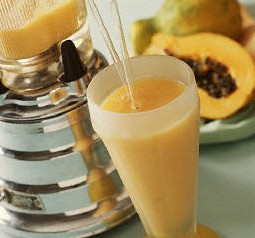 Blenders are not considered juicers because they do not separate the juice from the fiber. Read more about that here. They do serve an excellent purpose in the kitchen to make things such as salad dressings, smoothies, sauces, soups, and the like.
We offer several commercial-grade blenders, that are much more powerful than the household blenders purchased at a local department store. The Dynapro and Greenis are NSF approved, and is usually found at juicebars and other commercial establishments.
We find that while most home blenders are ok for occasional use, people on a raw/living food diet (or people that demand the most of their appliances), heavily depend on their blender, for the many recipes, and generally require more power than a $30 blender can offer. (Most "household" blenders are rated at 350 watts, the Total Blender is rated at 1500 watts, more than 4x more watts)
At this time, we only recommend you purchase a vacuum blender if you are blending for health. Based on published scientific articles, vacuum blenders can retain more valuable antioxidant vitamins and polyphenols that are damaged under traditional blenders like a vitamix and blendtec.
Household Blenders
Household Blenders generally have lower wattage and are not as efficient at blending but perform well for easy tasks or for people that don't want to spend alot for a blender. All these blenders use AC powered motors.
Commercial-Grade Blenders for the Home
Commercial Blenders generally have higher wattage and run at higher RPMs and have more motor power to blend even the most demanding jobs. It is recommended for people serious about getting the job done right the first time. All these blenders use AC powered motors.
We choose to no longer offer any non-vacuum commercial grade blenders as we believe they do excessive damage to the nutrients in the foods you blend. We are focused on educating the public about the power of vacuum blending, which is next level blending that most are not familiar with.
Commercial-Grade DC Powered Blender
This Commercial Blender is unique in the industry, it is the most powerful blender available today that does not lose torque under load and saves up to 33% electricity over standard AC powered motors. These are not vacuum blenders.
Vacuum Blender
Vacuum blenders are revolutionary. They remove excess air out of the blender carafe before blending which will reduce oxidation, so you can enjoy more nutrients, enhanced flavors and colors in your smoothies and blended mixtures.
Vacuum Blend in Most Vitamix Blenders (All Classic models NOT ASCENT or VENTURIST)
This attachment allows you to vacuum blend with your current blender you already own.
* We pay for UPS ground shipping to the continental 48 United States on the Vitamix and other select blenders (shipping to Hawaii and Alaska is additional)

- Our pick for the "best" product in the category. It is our recommendation to you of the best buy for your dollar.